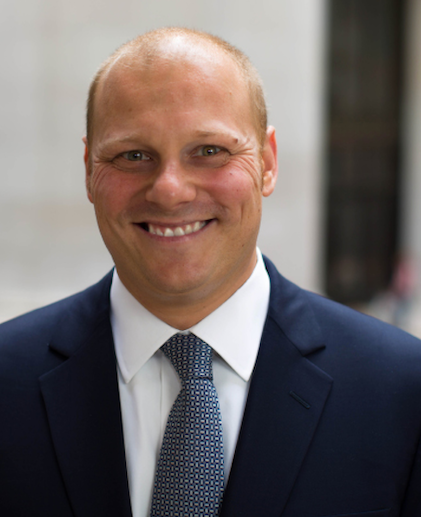 America's Promise Alliance
We are pleased to share that the America's Promise Alliance board of directors recently announced the hire of Mike O'Brien as America's Promise Alliance's new CEO. O'Brien, former CEO of the national college success organization iMentor, brings deep experience in youth development, civic engagement, and education to the role. America's Promise Alliance is a coalition working to spark collective action to overcome barriers that stand in the way of young people's success.
"Our nation is experiencing a time of incredible challenge and opportunity—a time that is profoundly influencing young people's paths and futures. Mike's unwavering commitment to equity and justice and his ability to work hand-in-hand with others to establish and realize an ambitious vision uniquely equip him to lead the Alliance at this historic moment," said C. Gregg Petersmeyer, board chair of America's Promise Alliance. "Mike is deeply committed to ensuring this challenging moment translates into the investment, action, and structural change needed to create a better world for our nation's young people. And he understands how crucial it is to work in partnership with a broad coalition of leaders to accomplish this goal."
O'Brien's career journey began in the classroom. As a high school teacher in Brooklyn, New York, O'Brien gained an appreciation for the vital role that personal relationships play in students' educational experiences. He joined iMentor as a frontline program staff member when it was a small startup in New York City and served as iMentor's CEO for the past 13 years. Under his leadership, the organization has expanded to 22 communities across the country and is serving more than 10,000 young people annually, generating field leading postsecondary outcomes. In addition to scaling the organization nationally, O'Brien led an evolution of iMentor's mentoring model to one that prioritizes equity education for its mentors and harnesses the power of long-term relationships to help students graduate high school, succeed in college, and achieve their ambitions.
"I am incredibly excited to steward a platform for collective action that is led and informed by the nation's young people," said O'Brien. "We are in a moment when transformative change may be possible, but only if we make it happen. We have an extraordinary opportunity to work as an Alliance to catalyze youth leadership in building more equitable, more just, and more caring communities."
Ericka Miller led this search with Ernest Brooks.