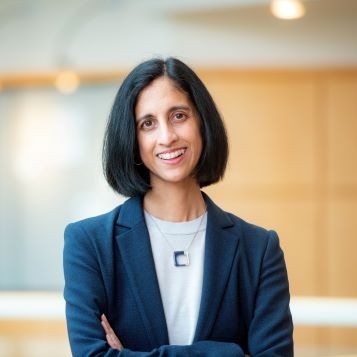 Brown University, School of Engineering
We are pleased to announce that Brown University has named Tejal Desai, PhD, as its next dean of the School of Engineering. 
Desai is a professor and a former longtime chair of the Department of Bioengineering and Therapeutic Sciences at the University of California San Francisco, and inaugural director of UCSF's Health Innovations Via Engineering (HIVE) initiative. She has held academic leadership positions at the University of Illinois at Chicago, Boston University, and UCSF and has served in recent years as a member of Brown's biomedical engineering advisory board.
In her research, Desai leads the Therapeutic Microtechnology and Nanotechnology Laboratory at UCSF. She uses micro- and nanoscale techniques to develop ways of targeting and delivering therapeutics to specific places in the body. Along with her students and collaborators, she has developed material systems aimed at enhancing tissue regeneration, as well as platforms that work synergistically with human physiology to address autoimmune disorders and other conditions. Desai has published nearly 250 academic research papers that have been cited collectively over 22,000 times. Her work has generated 27 U.S. patents issued or pending.
Desai has been recognized as one of MIT Technology Review's Top 100 Young Innovators and one of Popular Science's Brilliant 10. She is an elected member of the National Academy of Medicine and the National Academy of Inventors as well as president of the American Institute for Medical and Biological Engineering.
Desai holds a bachelor's degree from Brown University, and she earned her PhD jointly from UCSF and UC Berkeley.