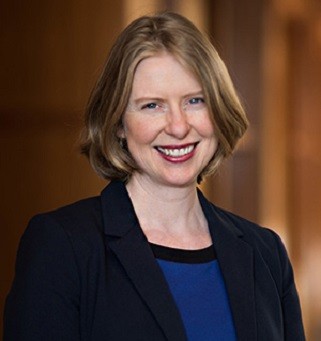 Dean, Duke University School of Law
Duke Law School has selected Karen L. "Kerry" Abrams, the vice provost for faculty affairs and professor of law at the University of Virginia, to be the next dean. Abrams will succeed David F. Levi as the James B. Duke and Benjamin N. Duke on July 1.

Abrams is a leading national authority in both immigration law and family law. Her scholarly work has explored the history of immigration law, observing how courts and legislatures deployed cultural norms of marriage to exclude some racial groups while encouraging the migration of others. Her other work explores contemporary immigration and citizenship law, outlining the conflicting ways in which state family law and federal immigration and citizenship law define marriage and parentage.

She also has written about the regulation of DNA testing, marriage "fraud," domicile and residency tests for in-state tuition, the rhetoric of pro- and anti-marriage equality arguments, the evolution of the law of annulment, and the U.S. Supreme Court's jurisprudence of constitutional family law. She has taught a variety of subjects, including introductory courses in immigration law and family law, as well as advanced courses such as citizenship law, immigration enforcement, and marriage in law and culture.

As vice provost for faculty affairs at the University of Virginia, Abrams oversees the faculty promotion and tenure process, coordinates faculty recruitment and retention, develops university policies governing faculty, and designs and delivers programs to support the leadership and professional development of faculty.

Abrams is a graduate of Swarthmore College, where she earned a B.A. in English literature with highest honors. She graduated with distinction from Stanford Law School, where she was president of the Moot Court Board.

After law school, she clerked for Judge Stanwood R. Duval Jr. of the U.S. District Court for the Eastern District of Louisiana and practiced law for several years in the litigation department of the New York law firm Patterson, Belknap, Webb & Tyler LLP, primarily handling intellectual property and employment discrimination cases.

From 2002-05, she taught in the Lawyering Program at the New York University School of Law. She has been on the law faculty of the University of Virginia since 2005.

Tim McFeeley led this search with Kahn Lee.

View additional press coverage here.