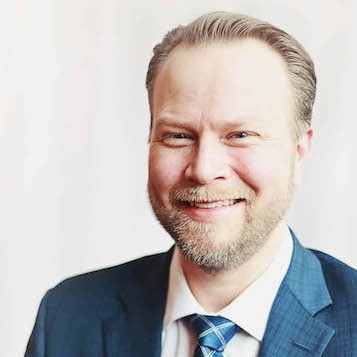 Detroit Symphony Orchestra
From a strong pool of candidates, the DSO selected Erik Rönmark as the Detroit Symphony Orchestra's President and Chief Executive Officer.
Rönmark brings over 16 years of experience at the DSO. As General Manager for the past eight years and Vice President for the past five, Rönmark has been a key contributor to the current culture developed under Anne Parsons's leadership that has enabled the DSO to achieve new success. He led the Music Director search that culminated in the appointment of Jader Bignamini, a vibrant artistic leader destined to reshape what is possible for orchestral music in the City of Detroit. Rönmark has also been a central player in some of the DSO's biggest innovations of the past decade, including serving on the task force that led to the DSO's pioneering, free Live from Orchestra Hall webcasts, launched in 2011. He subsequently oversaw the development and expansion of the DSO's livestreaming capabilities so that the orchestra was uniquely positioned at the beginning of the COVID-19 pandemic to keep the music playing with DSO Digital Concerts in a largely virtual 2020-2021 season. Rönmark's programming has yielded an increasingly diverse repertoire mix on stage, while off stage he has helped lead the development of the DSO's comprehensive diversity, equity, and inclusion strategy—critical work that is currently ongoing.
Rönmark is a trained saxophonist and holds a Bachelor of Arts degree from Northern State University, a Master of Music degree from Bowling Green State University, and a Doctor of Musical Arts from the University of Michigan.
IM Partners Regan Gough and Ben Tobin led this search with Phuong Ta.