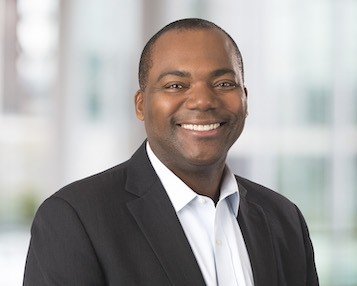 Digital Promise
We are pleased to announce the completion of our search for the Chief Executive Officer of Digital Promise. From a strong pool of candidates, Jean-Claude Brizard was selected by Digital Promise's board of directors to fill this important position.
Brizard will join Digital Promise after serving as a senior advisor and deputy director for the Bill and Melinda Gates Foundation, where he led a nationwide Community Investment Team aimed at championing learners from the PreK to adult learning levels, as well as strategic efforts to support school districts, schools, and education initiatives in Washington State. Previously, he served as chief executive of Chicago Public Schools and superintendent of schools for the Rochester City School District in New York.
Brizard was also a partner and vice president at FourPoint Education Partners (formerly Cross & Joftus, LLC) and president of UpSpring Education Group. His experience also includes a 21-year career as an educator and administrator with the New York City Department of Education. There, he was a regional superintendent, supervising more than 100 schools in the borough of Brooklyn, and he also served as the system's executive director for secondary schools, leading its portfolio of 400 high schools.
Brizard is a fellow of the Broad Center, a fellow of the Pahara-Aspen Institute Education Fellowship, and a member of the Aspen Institute Global Leadership Network.
Ericka Miller led this search with Sabrina Singh.