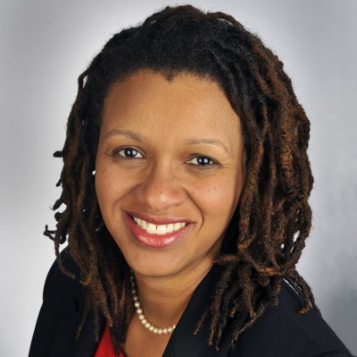 Grinnell College
Germaine Gross was appointed to serve as the new vice president for finance and chief financial officer at Grinnell College. Gross is currently chief business officer and chief of staff for the School of Liberal Arts at Tulane University in New Orleans. She will begin work at Grinnell on July 1, 2022.
"Germaine brings impressive operational and financial management experience to our already strong financial position," said Grinnell President Anne F. Harris. "She will be a great collaborator, facilitator, and partner within the consensus-driven administrative culture at Grinnell. I look forward to the leadership she will bring to her role as vice president for finance and chief financial officer."
Before joining Tulane in 2019, Gross was the vice president of finance and administrative services at Volunteers of America Southeast Louisiana (VOASELA), having previously served as CFO for a VOASELA workforce housing development subsidiary. Among her other professional experiences, she has worked with FedEx Corp., the Louisiana State Employees' Retirement System, Charles Schwab & Co, and Coopers & Lybrand (now PriceWaterhouseCoopers).
A licensed certified public accountant, Gross earned her MBA from the University of Texas at Austin and a bachelor's in management with an accounting concentration from Tulane University.
IM Partners Daniel Rodas and Jack Gorman led this search with Tim Lanigan supported by Max Peebles.