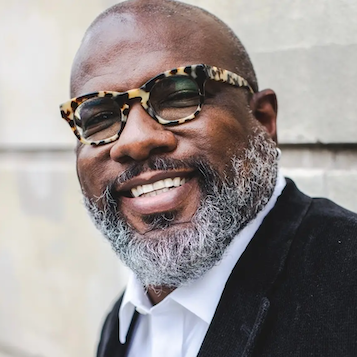 Harlem School of the Arts
We are pleased to announce the appointment of James C. Horton as the next President of Harlem School of the Arts, The Herb Alpert Center, (HSA) beginning in late October.
James brings a wealth of vision, experience, and knowledge of the nonprofit world, as well as impressive credentials in arts and culture, education, and strategic planning. Most recently, he has served as the inaugural the Vice President of Education and Engagement at the Museum of the City of New York. There, he led public programs and the FAO Schwartz Education Center, which impacts the lives of 50,000 students annually, and he helped the museum deepen its connection with the city's diverse communities. During the summer of 2022 under James' leadership, the REACH (Research, Education, Arts, Community, History) Ambassadors program was launched. This program engages NYC youth and adults in programs and experienced By, With, and For New Yorkers in all five boroughs. Earlier in his career, James was director of social impact programs at Carnegie Hall, and held other leadership roles at the National Guild for Community Arts Education and Harlem Children's Zone.
James studied theater and communications at Southern University in Baton Rouge, Louisiana. He participated in the Shannon Leadership Institute at St. Paul University and the Columbia University Business School Institute for Not-for-Profit Management. He is the recipient of several national awards and has been an invited keynote speaker and presenter at both global and national conferences focused on education, arts, culture, and community engagement. James is a longtime resident of the Harlem community where he makes his home with his partner and four children.
HSA is a cultural institution uniquely positioned at the intersection of arts, education, and social justice. Since its founding nearly six decades ago by internationally acclaimed African American concert soprano, Dorothy Maynor, HSA has served more than 55,000 students – offering them world class training in music, dance, theater, musical theater, and media & design; ensuring they have access to the power of the arts; and enriching and strengthening their connection to the community.
Rebecca Swartz and Karen Avery led this search with Harley Bartels.
You can read more in the full press release linked here.
.