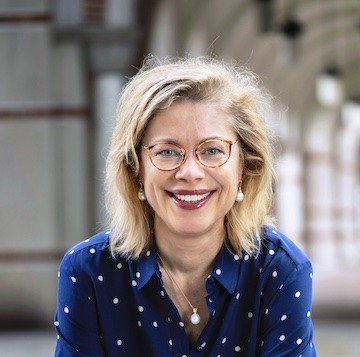 Harvard University
Klara Jelinkova, who developed a reputation as an innovator in her nearly three decades in information technology at major U.S. research universities, has been named Vice President and University Chief Information Officer at Harvard University. Jelinkova began her tenure September 13.
"Klara brings with her to Harvard a long track record of building effective and collaborative IT organizations to support the teaching and research missions of a number of higher-education institutions, with particular expertise in developing dynamic online learning platforms, creating robust research computing resources, and facilitating a secure IT infrastructure," said Executive Vice President Katie Lapp. "We are excited for her to begin here."
Jelinkova is currently vice president for international operations and IT at Rice University. In her six years there, she led in the creation and development of a new central information technology organization and supported the growth of the Center for Research Computing. In collaboration with university-wide stakeholders, she established a dedicated endowment for research computing, creating research facilitator positions to advise faculty and a dedicated position to help faculty ensure the security of their research data. She also oversaw the integration of technology into teaching and learning on a broad scale, leading to a successful migration to entirely online learning in March 2020.
Prior to joining Rice University, Jelinkova was CIO and senior associate vice president at the University of Chicago. She has also held senior positions in IT at Duke University and the University of Wisconsin-Madison.
Jelinkova holds a bachelor's degree in economics and Slavic Languages from the University of Wisconsin-Madison. She completed a master's of education at Boston University while beginning work on a doctor of education degree with Johns Hopkins University.
IM Partners Dan Rodas and Vivian Brocard led this search with Joanna Cook.