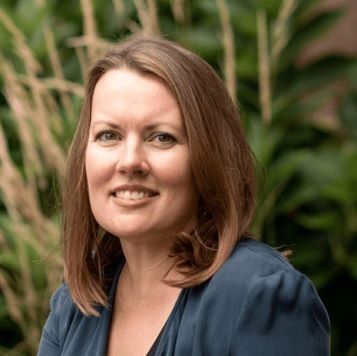 Mount Holyoke Alumnae Association
The Board of Directors of the Alumnae Association of Mount Holyoke College has named Trisha Tanner '00 as its next executive director following a competitive national search.
Tanner brings to Mount Holyoke more than 20 years of experience in philanthropy, volunteer engagement, strategic planning, communications, and financial management on an international scale. She rejoins the South Hadley community from Vienna, Austria where she served as the vice president for development and interim director of communications at Central European University (CEU). In these roles Tanner led a comprehensive advancement strategy to support key university priorities, most recently overseeing the expansion of communications to include marketing and outreach and launching a broader transformation to strengthen and align CEU's external relations functions. She arrived at CEU in 2014 after serving as director of private sector initiatives at the International Crisis Group, a Brussels-based NGO dedicated to the prevention and resolution of deadly conflict. Prior to this, Tanner spent a decade in the arts as a fundraiser, communications specialist, and educator, including work in external relations and development at Artpace, a global artist residency program.
Tanner, who graduated from Mount Holyoke with a major in critical social thought and a minor in studio art, has a long history of involvement with the Alumnae Association. She has volunteered in various capacities for more than 20 years, including serving as her class president, a member of the Clubs Committee and co-president of the Mount Holyoke Club of San Antonio. Her dedication was honored in 2015 when she received the Young Alumna Volunteer Leadership Award in recognition of her "organizational strengths, initiative, enthusiasm and energy" and for offering diverse activities "designed to appeal to the different aspects of our community."
Jack Gorman led this search with Grace Zakim, Molly Gallagher, and Lisa Clayton.