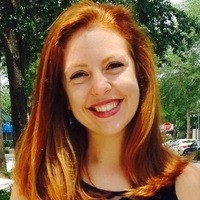 National Center for Learning Disabilities
We are pleased to announce that the National Center for Learning Disabilities has selected Jacqueline Rodriguez, PhD as the organization's incoming Chief Executive Officer.

Rodriguez brings a wealth of experience with a background in special education, non-profit management, and education law and policy. She joins NCLD from the American Association of Colleges for Teacher Education (AACTE), where she serves as vice president for research, policy, & advocacy overseeing the strategy and content development for the association's research, programs and professional learning, state and federal policy, and advocacy initiatives. Prior to her tenure with AACTE, Rodriguez served as a special education teacher and university faculty member, preparing future special and general education teachers for K12 classrooms. 

Rodriguez has a PhD in education with a focus on exceptional education from the University of Central Florida, where she was a McKnight Doctoral Fellow and an Order of Pegasus Awardee. Rodriguez earned an MA in special education with a learning disabilities specialization from American University and her BA in international affairs and Latin American studies with a concentration in international development, culture, and society from The George Washington University.

The full press release announcing Rodriguez's appointment may be found here.

Keight Tucker Kennedy led this search with Claire Hennessey, Shalini Uppu, Brinkley Serkedakis, and Alexis Scott.