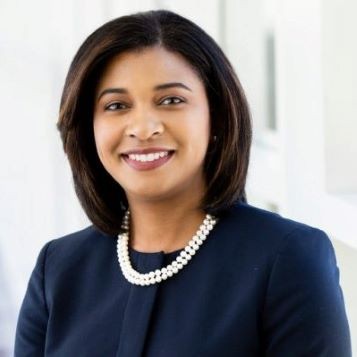 National Center for Teacher Residencies
We are pleased to announce the completion of our search for the Chief Executive Officer of the National Center for Teacher Residences. From a strong pool of candidates, Dr. Kathlene Holmes Campbell has been selected to fill this important position.
Kathlene comes to NCTR from the School of Education at the University of St. Thomas, where she has served as the Dean for the last four years. Her impact there is profound and her passion for the teachers and students will now stretch to reach across the nation and dozens of NCTR partner residency programs.
During her tenure, Kathlene pushed for improved teacher education that focuses on K-12 students in the Twin Cities' schools. For the first time in St. Thomas's history, the School of Education has joined the ranks of the U.S. News & World Report's Top 200 Best Graduate Programs for education and is now ranked second in the state of Minnesota.
Kathlene is also a staff alumnae of NCTR. She launched NCTR's innovative, California-based programming, fueled by unprecedented state investments in residencies. She is a true champion of the residency model and its power to change the way teachers are prepared. Kathlene earned a Ph.D. in Curriculum and Instruction from the University of Texas at Austin, along with a Master of Education in Education Program for Experienced Teachers: Early Childhood Intervention and Family Studies from the University of North Carolina at Chapel Hill.
The full announcement of Dr. Holmes Campbell's appointment may be found here.
..
Keight Tucker Kennedy led this search with Afi Tettey-Fio supported by Alexis Scott.