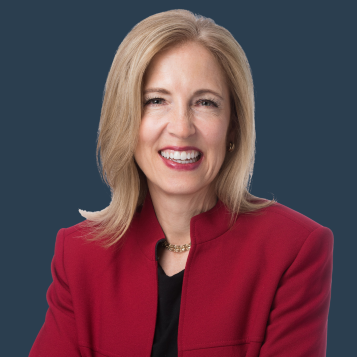 New York Academy of Medicine
We are pleased to announce the completion of our search for the President of The New York Academy of Medicine. From a strong pool of candidates, Dr. Ann Kurth has been named to fill this important position. She will assume this new role as President on January 1, 2023.
As NYAM celebrates its 175th anniversary in 2022 and reflects on its contributions to improving health since 1847, Dr. Kurth's appointment becomes yet another significant milestone in NYAM's history as she becomes the first non-physician, and first nurse, selected to lead the organization. Dr. Kurth is a leader in higher education and health who shares NYAM's commitment to advancing health equity. She joins NYAM from Yale University, where she is currently Dean and Linda Koch Lorimer Professor at Yale School of Nursing and Professor, Epidemiology of Microbial Diseases at Yale School of Public Health.
As President, Dr. Kurth will leverage and expand upon NYAM's accomplishments and legacy as a leading institution for medicine and public health, with a focus on addressing the barriers that prevent every individual from living a healthy life. This appointment marks Dr. Kurth's return to New York, where she previously held several professorships and leadership roles at the New York University Rory Meyers College of Nursing, Grossman School of Medicine, and School of Global Public Health from 2008 until she joined Yale in 2016.
An epidemiologist (PhD UW, MPH Columbia) and certified nurse-midwife (MSN Yale), Dr. Kurth draws from the perspectives of her STEAM (STEM + arts/humanities) disciplinary training. Dr. Kurth's research focuses on HIV/reproductive health, and global health system strengthening, in the context of pandemics, climate change and other stresses—all of which have a disproportionate effect on structurally marginalized populations. Her work has been funded by the National Institutes of Health (NIAID, NIMH, NICHD, NIDA), Bill & Melinda Gates Foundation, UNAIDS, CDC, HRSA, and others, for studies in the U.S. and internationally, with over $20 million as principal investigator. At Yale Dr. Kurth co-founded the Yale Institute for Global Health, a cross-university research effort. Dr. Kurth has published 237 peer-reviewed articles, chapters, and scholarly monographs and presented at hundreds of scientific conferences and invited talks.
You may read the full press release here.
This search was led by Stephanie Fidel, with Jean Jacoby and Nathaniel Rodriguez Sosa.