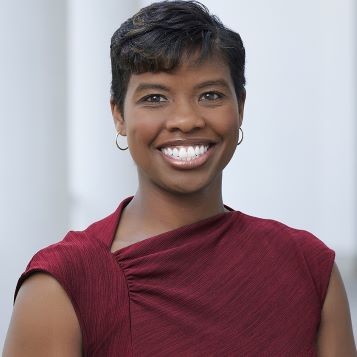 North Carolina State University
NC State University has named Reshunda Mahone as its first associate vice chancellor for alumni engagement and annual giving, effective August 2022.
In her new role, Mahone will oversee a newly integrated alumni engagement and annual giving team responsible for engaging the university's alumni in mutually rewarding long-term relationships. She will also serve as executive director of the NC State Alumni Association, with responsibility for coordinating the association's activities and its relationship with the Alumni Association's Board of Directors.
Mahone most recently served as assistant dean for advancement and alumni engagement for the Goizueta Business School at Emory University. During her tenure, she increased alumni engagement by 100 percent by developing and implementing new strategies and programs. She also surpassed fundraising goals by 400 percent by building an inclusive culture that values teamwork and embraces new tools and technologies.
Prior to joining Emory, Mahone held senior level roles at Virginia State University and Spelman College, and has also worked at the University of Miami, Georgia State University, University of Central Florida, and University of Florida.
Mahone's doctoral research on women in leadership roles in higher education and her continued research around diversifying philanthropy has helped her build inclusive and diverse teams at her previous institutions. She serves as the chair of the inaugural board of the African American Development Officers Network and provides free professional development and leadership skills for advancement professionals from underrepresented groups.
Mahone holds a bachelor of science degree from the University of Florida, an MBA from the University of Central Florida, and a doctorate in education from Virginia Commonwealth University.
Jack Gorman led this search with Elizabeth Neustaedter and Lisa Clayton.