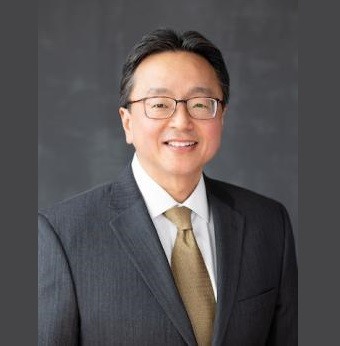 Oberlin College
Oberlin College and Conservatory has selected David Kamitsuka, acting dean of the College of Arts and Sciences, as dean of the College of Arts and Sciences. He will begin his new role on January 1.

Kamitsuka first joined Oberlin in 1993 as an assistant professor of religious studies and has served Oberlin in various capacities for 26 years, including chairing the Jewish Studies program, Middle East and North African Studies program, and the Department of Religion. Prior to his most recent appointment as acting dean, a position which he served since summer of 2018, Kamitsuka served as senior associate dean and associate dean for curriculum in the College of Arts and Sciences. He led the development of the Academic Advising Resource Center and the Peer Advising Leaders program for first-year students.

An award-winning teacher, accomplished scholar, and visionary administrator, Kamitsuka has positively impacted Oberlin in many ways. Some of these accomplishments include: chairing the steering committee for Oberlin's Academic and Administrative Program Review, which produced the landmark One Oberlin Report; serving as founding director of the Oberlin Center for Convergence (StudiOC); serving as founding director of Oberlin's First-Year Seminar Program; being elected as a member of the Strategic Planning Steering Committees in 2004-05 and 2014-15; being elected to the College Faculty Council and the Educational Plans and Policies Committee; and serving as chair of the Student Life Committee and the Presidential Religious and Spiritual Life Task Force.

Kamitsuka is an Oberlin Shansi trustee and serves on the Advisory Committee of the Wabash Center, which supports teaching and scholarship in religious studies. He is the recipient of Oberlin's Distinguished Teaching Award and the Excellence in Teaching Award from the Northeast Ohio Council on Higher Education.

Prior to his time at Oberlin, Kamitsuka held teaching appointments at Lafayette College and Haverford College and was a teaching fellow at Yale University. Kamitsuka earned a bachelor's degree from Haverford College and master's and doctoral degrees from Yale University.

Rebecca Swartz led this search with Elizabeth Dorr and Andy Marshall.