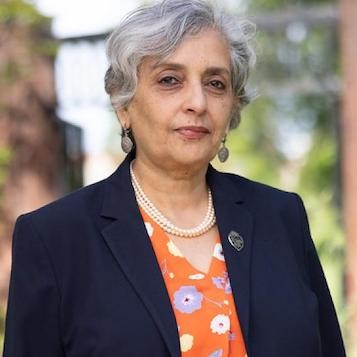 Oregon State University
We are pleased to announce the completion of the Presidential search at Oregon State University. From a strong pool of candidates, Oregon State's Board of Trustees selected Dr. Jayathi Murthy to fill this important position. Dr. Murthy is the first woman of color to be appointed to lead OSU, Oregon's largest public university.
Dr. Murthy is a national leader in higher education engineering teaching, research and service, and advancing diversity, equity and inclusion. Most recently, she has served as the Ronald and Valerie Sugar Dean at the UCLA Henry Samueli School of Engineering and Applied Science. During her tenure at UCLA, she made expanding access to a UCLA engineering education a top priority. She led the effort to establish Women in Engineering at UCLA (WE@UCLA) – a program that supports the full participation of women in engineering. She also has been active helping raise more than $330 million in philanthropy at UCLA.
Before joining UCLA, Dr. Murthy was chair of the mechanical engineering department at the University of Texas at Austin and held the Ernest Cockrell, Jr. Memorial Chair in Engineering from 2012-2015. Prior to that, Dr. Murthy was at Purdue University, Carnegie Mellon University, and Arizona State University, where she began her career. In addition to her higher education background, Dr. Murthy also brings experience working in the private sector.
Dr. Murthy holds a Ph.D. in mechanical engineering from the University of Minnesota, a master's degree in mechanical engineering from Washington State University and a B. Tech from the Indian Institute of Technology, Kanpur. She is a member of the National Academy of Engineering (NAE), foreign fellow of the Indian National Academy of Engineering (INAE), fellow of the American Society of Mechanical Engineers (ASME) and the recipient of many honors, including the ASME Heat Transfer Memorial Award in 2016 and the ASME Electronics and Photonics Packaging Division Clock Award.
David Bellshaw and Julie Filizetti led this search with Katheryne Martinez and Phuong Ta.