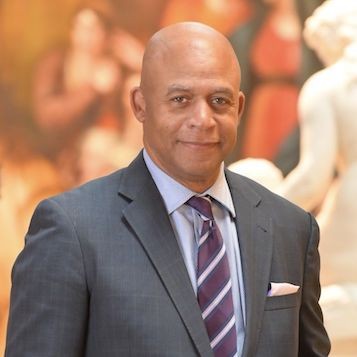 Pennsylvania Academy of the Fine Arts
The Pennsylvania Academy of the Fine Arts (PAFA) is pleased to announce that Eric Pryor has been appointed president of the historic museum and college, beginning January 18, 2022.
Pryor comes to PAFA from the Harlem School of the Arts (HSA), where he has served as president since 2015. HSA is an interdisciplinary cultural arts center that cultivates a strong sense of community and creative expression inspired by the rich history of Harlem. The organization serves over 2000 students each year, on and off-site, who study music, dance, theatre, and visual arts. During Pryor's tenure at HSA, he secured significant funding that enabled the school to undertake its first major renovation in 40 years and under his leadership, the organization also moved towards becoming a cultural hub for its neighborhood.
Previously, Pryor served as Executive Director of The Center for Arts Education, was Executive Director of the New Jersey State Museum and President of the Visual Arts Center of New Jersey. Pryor began his arts career as Executive Director of the Bedford Stuyvesant Restoration Corporation's Center for Arts and Culture in Brooklyn, New York.
"We unanimously chose Eric Pryor as the next President of PAFA because he has all the qualities we hoped for in our next leader: he is strategic, collaborative, and innovative, with the sensibility of an artist," said Chair of the PAFA Board of Trustees Anne E. McCollum. "He will bring a new dynamic to our 216-year old institution that will help us respond to our changing society. I'd like to thank everyone involved in our extensive and inclusive search process. We brought together students, faculty, staff and alumni, resulting in the best possible outcome as we move forward together as an institution. I also extend our gratitude to Isaacson, Miller for their leadership in reaching this successful appointment."
Learn more about Eric Pryor's background and accomplishments here.
IM Partner Rebecca Swartz led this search with Ryan Leichenauer and Angelo Alexander.