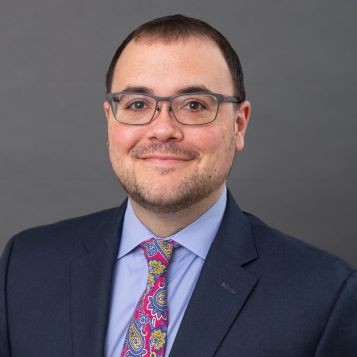 Pomona College
Pomona College announced the appointment of Craig Hyland as the next assistant vice president for development, effective August 29, 2022. Joining the college during a period of expansion, Hyland will lead a growing team across major gifts, parent and family giving, leadership annual and reunion giving, and foundation and corporate relations. Hyland will drive efforts to broaden the college's donor base, strengthen opportunities for securing major gifts, manage a significant portfolio of major and principal gift prospects, and share a leadership role in running major annual and multi-year campaigns. Additionally, in consultation with Vice President for Advancement Maria Watson, Hyland will advise and support the Board of Trustees Advancement Committee and the college's senior leadership in launching development initiatives and achieving fundraising goals and objectives.
Hyland brings more than 15 years of fundraising experience in higher education to Pomona, with a strong history of strengthening and elevating programs. He currently serves as the associate vice president of development at Pace University in New York City. His core responsibilities consist of managing a portfolio of highly rated prospects, overseeing all of the frontline fundraisers, and directing campaign efforts. A main focus during his tenure has been to build the major and principal gift pipeline, which has already added over 500 qualified prospects to the team's portfolios. Hyland also served as one of the main leaders behind the Campaign for Pace, during which he recruited and managed multiple campaign committees and developed campaign messaging.
Prior to joining the Pace team, Hyland spent eight years at the University of Illinois at Chicago School of Public Health in a variety of fundraising roles, culminating as the assistant dean for advancement. He directed all aspects of fundraising, communications, and alumni relations for the school. Through his leadership, the school increased overall fundraising to become one of the highest performing campus units.
Hyland is a first generation college graduate. He holds a Master of Social Work degree from the University of Pennsylvania and a Bachelor of Social Work degree from Skidmore College.
Rachel Ellenport led this search with Grace Zakim, Molly Gallagher, and Megan Gorman.