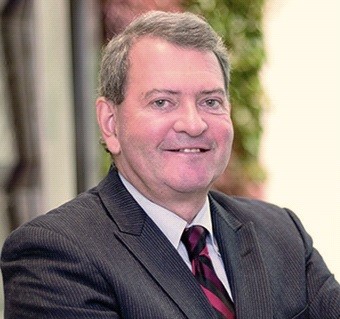 President, Roger Williams University
Roger Williams University (RWU) has selected Dr. Ioannis (Yannis) Miaoulis to serve as its 11th President, effective August 2019.

Miaoulis, who has spent his career leading large-scale efforts to spark passion for Science, Technology, Engineering and Math (STEM) among young learners around the world, comes to Roger Williams after leading the Museum of Science, Boston (Museum of Science) for over a decade. As President & CEO since 2013, Miaoulis transformed the Museum of Science into an institution of national and international prominence. During his tenure, the Museum's budget doubled and he helped it raise more than $470 million, including a record $50 million gift from former New York City Mayor Michael Bloomberg. He also spearheaded the creation of the National Center for Technological Literacy, which developed K-12 engineering materials that have reached an estimated 200,000 teachers and 18 million students in 50 states and many countries.

Prior to the Museum of Science, Miaoulis was based at Tufts University (Tufts) for nearly two decades. Miaoulis began as a lecturer at Tufts in 1984 and worked his way up, serving as a tenured professor of mechanical engineering from 1997 to 2002. At age 32, Miaoulis became the youngest-ever dean of what was then the College of Engineering at Tufts from 1994 to 2002. Working with the faculty, he led the effort to make it a separate School of Engineering. During his tenure as dean, the number of engineering student applications doubled and the number of female undergraduates increased by 30 percent. He significantly increased faculty and student diversity, boosting the proportion of female faculty members from 1 percent to 25 percent. He initiated the first internship program and an entrepreneurial leadership minor at Tufts, reflecting his passion for experiential learning, which is central to RWU's mission He also served as interim dean of the Graduate School of Arts and Sciences in 2001, and Associate Provost from 2001-2002.

Born in Athens, Greece, Miaoulis graduated summa cum laude from Tufts in 1980. He earned a master's degree in mechanical engineering from the Massachusetts Institute of Technology in 1984 and a master's degree in economics from Tufts in 1986, and he received a doctorate in mechanical engineering from Tufts in 1987.

Rebecca Swartz and Vivian Brocard led this search.

View the full press release here.