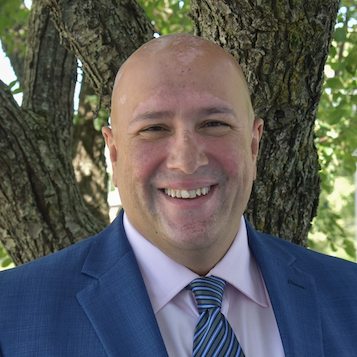 Punahou School
We are pleased to announce the completion of our search for Academy Principal at the Punahou School. From a strong pool of candidates, Gustavo Carrera has been selected for this important role, effective July 2022.
Currently the Head of the Upper School at Shore Country Day School, Gustavo has promoted academic excellence while also strongly enhancing Shore's commitment to the developmental and educational needs of adolescents. He previously served as the high school History and Social Sciences Department Head, as well as a faculty member, at Buckingham Browne and Nichols School. While at BB&N, he led an effort to increase the global orientation of the School's curriculum and served as the new faculty coordinator, providing valuable mentorship and development opportunities for new colleagues. Gustavo also taught at Riverdale Country School, another exceptionally strong and prominent institution.
Gustavo is the recipient of national teaching awards from the National Council for the Social Studies, the American Historical Association, and the World History Association. He holds a B.A. in History from Columbia University, along with an M.A. in Teaching American History and Government from Ashland University, and has completed advanced graduate work at Rutgers University.
Sheryl Ash led this search with Berkley Burke and Alaine Small.