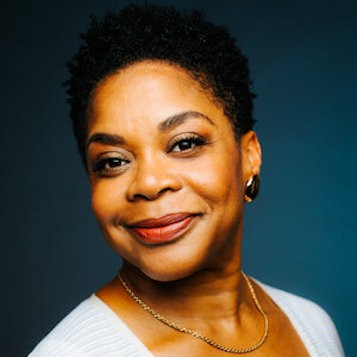 Rhode Island School of Design
Crystal Williams has been named the 18th President of the Rhode Island School of Design. Selected after an international search for a leader with the capability and passion to educate artists, designers and scholars for a rapidly changing future, Williams has the global vision to guide RISD's role in helping to create a more just, fair, and sustainable society. She will step into the position on April 1, 2022.
Williams believes that education, art and design, and commitments to equity and justice are essential to transforming our society. Williams has more than two decades of higher education experience. "I'm an advocate for the arts," says Williams. "I am an advocate for justice and equity and inclusion and have worked hard to help organizations align themselves to their stated principles—to actually get real about things."
As Boston University's inaugural and current vice president and associate provost for community & inclusion, Williams provides leadership, vision, management and strategic direction for initiatives that support the development of strong communities of faculty, staff and students, promoting diversity, equity and inclusion within BU's 17 schools and colleges. With a portfolio that includes BU's Provost's Arts Initiative, Organizational Development and Learning, the Newbury Center, which supports first-generation students, the LGBTQIA+ Faculty/Staff Center, Academic Living and Learning Centers, and BU Diversity & Inclusion, Williams works collaboratively on efforts to nurture a positive campus climate, build the excellence of faculty and enhance the academic program.
Prior to her work at Boston University, Williams held similarly catalytic roles at Bates College and Reed College (as a faculty leader from 2000–11 and as a dean from 2011–13). At Bates, Williams served as associate vice president for strategic initiatives, professor of English and senior advisor to the president, developing programs, strategies and measurable outcomes that enhanced diversity, equity and inclusiveness.
An award-winning poet and essayist, Williams has published four collections of poems. She is the recipient of several artistic fellowships, grants and honors, including a fellowship from the MacDowell Arts Colony, an appointment as the Distinguished Visiting Professor of University Writing at DePauw University, a Master Poet residency at Indiana University, the Naomi Long Madgett Poetry Prize, a Literary Arts fellowship, an Oregon Arts Commission individual artist grant and a Barbara Deming/Money for Women artist grant, among others. Her work regularly appears in leading journals and magazines nationwide.
The daughter of an educator and a musician, Williams was raised in Detroit, MI and Madrid, Spain and holds a BA from New York University and an MFA from Cornell University.