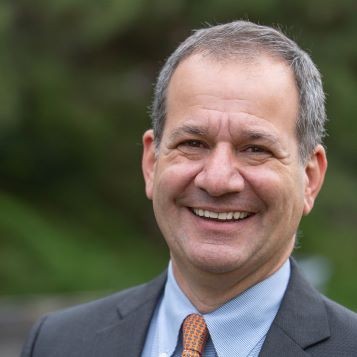 Sage Hill School
We are pleased to announce the completion of our search for the Director of Admission and Financial Aid at Sage Hill School in Newport Coast, CA. From a strong pool of candidates, Peter Jordan has been selected to fill this important position. He will assume his new role on September 1, 2021.
Peter comes to Sage from Bentley School in Lafayette, California, where he currently serves as the Director of Admissions and Enrollment Management. Peter brings more than 25 years of experience at various independent schools across the country, including St. Andrew's-Sewanee School in Sewanee, TN; Wyoming Seminary in Kingston, PA; Episcopal High School in Alexandria, VA; and Branson School in Ross, CA. His versatility is remarkable, with roles ranging from middle school science teacher to director of faculty development to academic dean, and he has 15 years of coaching experience as well – with a particular focus on soccer. Peter's multi-faceted and deep experience will be an important addition to Sage's strong leadership team.
Peter has a bachelor's degree in biology from Earlham College, a master's degree in education administration from the Klingenstein Center at Columbia University Teachers College, and an education specialist postgraduate degree from the University of Virginia.
Sheryl Ash lead this search with Berkley Burke.