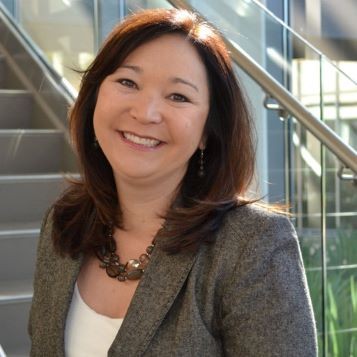 University of Hawai'i Foundation
The University of Hawai'i Foundation (UHF) will welcome Dr. Judy Nagai as the inaugural senior executive director of campaign planning, effective June 6. In this newly created role, Nagai will provide vision and leadership for UHF's $1 billion comprehensive campaign, working collaboratively and cooperatively to develop priorities, plans, and strategies in support of the effort. Nagai will also lead development staff through the process of campaign planning and set aggressive annual and long-range fundraising goals to advance campaign priorities. In addition to the campaign leadership role, Nagai will oversee the corporate and foundation relations team.
With an extensive background in philanthropy, Nagai comes to the University of Hawai'i Foundation with a wealth of fundraising, corporate and foundation relations, and campaign planning experience. She has secured seven-figure gifts from individuals, corporations, and foundations, and planned comprehensive campaigns for public and private educational institutions. Most recently, Nagai held the role of associate vice president for development at the University of the Pacific where she supported all aspects of the successful $300 million campaign Leading with Purpose: The Campaign for University of the Pacific. In that position, Nagai guided campaign priorities for the academic deans and development officers, advised on strategic staffing, training, infrastructure needs, and campaign completion planning. Nagai managed a diverse team of development officers, developing and implementing evolving fundraising metrics and campaign strategies to expand principal and major gift fundraising. Earlier in her career, Nagai held fundraising positions with California State University, Sacramento; University of California, Davis; the University of Nevada, Las Vegas; and the Stanford Alumni Association, Stanford University.
Nagai holds a Doctor of Philosophy in Educational Leadership from the University of Nevada; a Master of Education from the University of Vermont; and a Bachelor of Science from California Polytechnic State University.
Rachel Ellenport led this search with Megan Gorman.