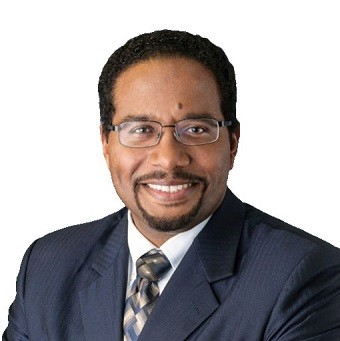 University of Maryland
The University System of Maryland Board of Regents has appointed Dr. Darryll J. Pines as the 34th president of the University of Maryland, College Park (UMD). Pines has been a member of the UMD community for 25 years and currently serves as dean of the university's A. James Clark School of Engineering. His appointment as president is effective July 1.

Since January 2009, Pines has served as both dean and the Nariman Farvardin Professor of Aerospace Engineering at the Clark School. As dean, Pines has led the development of the Clark School's 2020 Strategic Plan and achieved notable successes in key areas, such as improving teaching in fundamental undergraduate courses and raising student retention, achieving success in national and international student competitions, promoting STEM education among high school students, and increasing the impact of research programs. Pines and his leadership team have been instrumental in the university's fundraising efforts. Most notably securing a $219.5 million investment from the A. James & Alice B. Clark Foundation, which was, in 2017, the sixth largest gift ever to a public university. Pines has also made diversity at the student, staff, and faculty levels a hallmark of his tenure as dean. Under Pines' leadership, the number of tenured and tenure-track women and underrepresented faculty at the Clark School has more than doubled.

During Pines' leadership as dean, the A. James Clark School of Engineering has been ranked as high as 18th among all institutions in the U.S. News and World Report graduate school rankings. In 2015, Pines was awarded the Maryland House of Delegates Speaker's Medallion, presented to a citizen who has made an outstanding contribution to the state. In 2018, Pines was recognized with the University of Maryland President's Medal, which is the highest honor that can be bestowed on a member of campus community by the President of the University. In 2019, Pines was elected to the National Academy of Engineering for his "inspirational leadership and contributions to engineering education."

Pines is a fellow of the Institute of Physics, the American Society of Mechanical Engineers, and the American Institute of Aeronautics and Astronautics, and has received an NSF CAREER Award. Pines received a BS in mechanical engineering from the University of California, Berkeley. He earned MS and PhD degrees in mechanical engineering from the Massachusetts Institute of Technology.

Gale Merseth and John Muckle led this search with Vijay Saraswat, Bryce Gilfillian, and Ethan Thomas.

Read the full press release here.