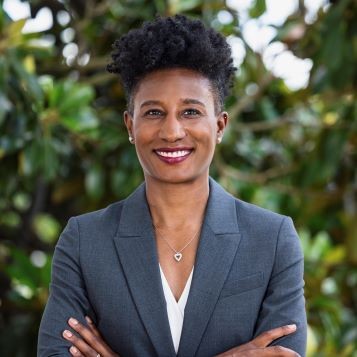 University of Maryland
We are pleased to announce that the University of Maryland College Park has selected Dr. Kimberly Griffin as the next dean of the College of Education, effective July 1, 2022.
Dr. Griffin currently serves as professor and associate dean of graduate studies and faculty affairs for the College of Education. She joined the University of Maryland in 2012 as an associate professor in the Department of Counseling, Higher Education, and Special Education, and has held several leadership roles in the College of Education since then, including faculty director for the Leadership Studies Program, concentration director for the student affairs specialization, and associate dean for graduate studies and faculty affairs.
Prior to Maryland, Dr. Griffin held positions at The Pennsylvania State University, Stanford University School of Medicine, and Stanford University. In addition to her scholarly experience, Dr. Griffin has experience working in higher education administration, primarily focusing in the areas of diversity recruitment, admissions, and retention in undergraduate and graduate education.
Dr. Griffin's research interests are primarily focused on equity in graduate education and the professoriate; diversity within the Black higher education community; and mentoring and career development. She is an active scholar and researcher, engaged widely in efforts to promote diversity and equity in higher education. Her research has been funded by the National Institutes of Health, National Science Foundation, and Burroughs Wellcome Fund. Dr. Griffin's work also contributes to national conversations on equity and inclusion, and she has collaborated and consulted with the National Institutes of Health, National Science Foundation, Association of American Universities, National Academies, American Council on Education, and the Council of Graduate Schools to discuss extant research and new initiatives. She also serves as the editor of the Journal of Diversity in Higher Education.
Dr. Griffin holds a Ph.D. and M.A. in higher education and organizational change from the University of California, Los Angeles, an M.A. in education policy and leadership from the University of Maryland, and a B.A. in psychology from Stanford University.
This search was led by Gale Merseth with Elizabeth Dorr.