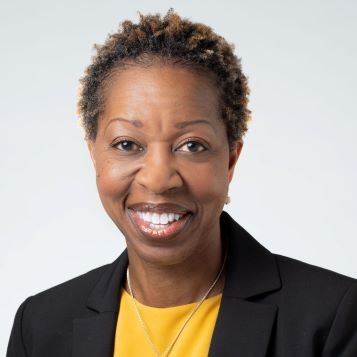 University of Maryland, Baltimore County
We are pleased to announce that that the University System of Maryland (USM) Board of Regents has appointed Valerie Sheares Ashby as the next president of UMBC. She will become UMBC's sixth chief executive on August 1, 2022, following current UMBC President Freeman A. Hrabowski's retirement from UMBC. She will be the first woman to serve in this role.
Ashby will join UMBC from her current position as dean of Duke University's Trinity College of Arts & Sciences, where she has served since 2015. She received her B.A. and Ph.D degrees in chemistry from the University of North Carolina at Chapel Hill (UNC) and completed postdoctoral research at Universitat Mainz in Germany. She came to Duke from UNC, where she served on the faculty since 2003 and chaired the chemistry department from 2012 to 2015.
While at UNC, Ashby served on the university's Arts & Sciences Foundation Board of Directors and Research Advisory Council, and chaired the College of Arts & Sciences Faculty Diversity Task Force. She also directed UNC's National Science Foundation (NSF) Alliance for Graduate Education and the Professoriate, working to increase the number of underrepresented students completing doctoral degrees and becoming professors in STEM and social, behavioral, and economic sciences.
Ashby's research in synthetic polymer chemistry emphasizes designing and synthesizing materials for biomedical uses. She is the recipient of an NSF Faculty Early Career Development Award, DuPont Young Faculty Award, 3M Young Faculty Award, and numerous other teaching and research awards.
She is also a university leader committed to elevating all disciplines. As dean at Trinity College, she increased the national and global prominence of the humanities and social sciences by investing in faculty- and student-driven strategic areas. And she completed the Duke Forward campaign, exceeding the college's $435 million fundraising goal by $45 million. This included $200 million raised for financial aid.
Ashby has shown a deep commitment to supporting students of all backgrounds, elevating public impact research across all fields, prioritizing effective teaching and learning, and creating a welcoming and supportive university community. In these ways, her work closely aligns with UMBC's values and strategic priorities.
You may read the full press release here.
This search was led by Gale Merseth and Keight Tucker Kennedy with Vijay Saraswat and Berkley Burke.