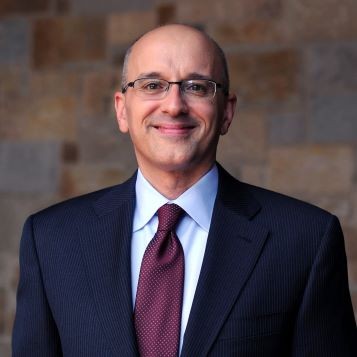 University of Pennsylvania
Following a competitive national search, the University of Pennsylvania has named James J. (Jim) Husson as its next vice president of development and alumni relations. Husson will begin his new role in October.
Husson comes to Penn from Boston College (BC), where he served as senior vice president for university advancement. While there he led the planning and execution of the largest campaign in BC's history, exceeding its goal and raising $1.6 billion. He also successfully reorganized the advancement operation, bringing Alumni Relations within the Office of University Advancement and aligning alumni engagement with broader university advancement.
Before joining BC in 2002, Husson served as vice president of development at Brown University. Prior to Brown, he held roles of increasing responsibility at Harvard University from 1989 to 1999, where he ultimately became director of major gifts.
A visionary leader, Husson has demonstrated success in recruiting, developing, and mentoring advancement professionals in a manner that has encouraged collaboration, diversity, teamwork, and the successful pursuit of ambitious goals. At Penn, he will head a division devoted to fundraising and to nurturing relationships with the University's 290,000 living graduates. He joins president Liz Magill, who began her tenure in July 2022, to engage volunteers and donors to advance Penn's highest aspirations and the work of its faculty, students, and staff.
Husson earned his bachelor's degree in political science and government from the University of Rochester.
Jack Gorman led this search with Molly Gallagher and Sandeep Kaur.