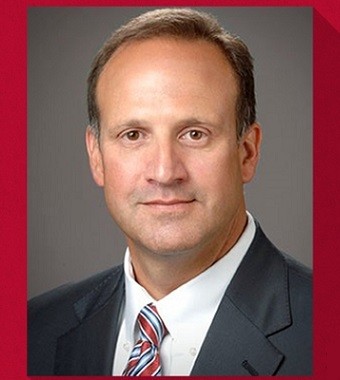 VP for Enrollment Management, University of New Mexico
The University of New Mexico has selected Dan D. García as Vice President for Enrollment Management. He will assume the new role September of 2019.

García, a native of the Southwest, currently serves as the associate vice president for enrollment management at the University of Texas at Arlington (UTA - a Research 1 and Hispanic Serving Institution with an approximate enrollment of 59,000 students. Prior to joining UTA, García served as vice president for enrollment management at West Texas A&M University and as associate vice chancellor for enrollment services at the University of Washington Tacoma.

At UTA García was instrumental in the development of new pipelines of freshman, transfer, graduate, and international students via external agreements, new markets and strategies to attract increasing numbers of inquiries, applications, and enrollments. He redesigned the first-year student admission decision criteria, based on historical outcomes and desired class composition, which also streamlined the decision-making process helping UTA reach its highest historical enrollment of new freshmen and total student figures for Fall 2018, including enrollment of the greatest number of students scoring in the top-five percent nationally on college entrance exam test scores (30+ ACT and 1350+ SAT.)

During his tenure at West Texas A&M University (2007-17), total enrollment increased each year, undergraduate enrollment increased by 25 percent, first-year student applications increased by 236 percent, and out-of-state enrollments increased by 328 percent. In fall 2013, West Texas A&M University reached the highest enrollment in the institution's 103-year history and continued to increase each year.

García is an active participant in a number of professional organizations including the American Association of Collegiate Registrars and Admissions Officers (AACRAO), having served as the chair of the Latino/Latina Caucus and on the board of directors as the Association's vice president for access and equity. In 2013, he was elected by the membership to serve as its president.

García received his bachelor's degree from the University of Arizona and master's degree from the University of Houston-Clear Lake (Texas). He speaks Spanish and English. García joins the UNM community along with his wife, Rosa, a native of Guadalajara, Jalisco, Mexico.

To read the full announcement about Dan D. García's appoint, click here.

Julie Filizetti led this search with Lindsay Gold.