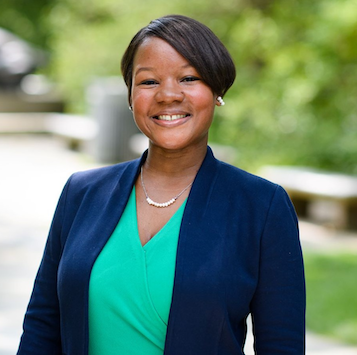 The Wharton School, University of Pennsylvania
The Wharton School of the University of Pennsylvania is pleased to announce Renita Miller as its inaugural Chief Diversity, Equity & Inclusion Officer (CDO), effective October 1st, 2022.
In her role at Wharton, Miller will report directly to Dean Erika James to align and amplify the School's existing and exploratory DEI practices to solidify a culture of dignity, respect, and transparency through the appreciation of differences. In collaboration with the Deputy Dean, she will assist in outlining inclusive practices for integration into the core academic activities of the School, including faculty hiring and retention. Through partnership with program offices, Miller will support diversity practices in recruitment and collaborate to promote the numerous student-facing and student-led programming across the School's suite of programs. She will engage with Wharton and Penn's offices of HR on staff hiring and development, as well as increasing opportunities for conversations on culture and belonging capable of enacting meaningful progress. Further, in association with External Affairs, Miller will provide insights on programming to promote DEI understanding and engagement among and across many alumni audiences.
Miller joins Wharton from The Graduate School at Princeton University, where she most recently served as Associate Dean for Access, Diversity & Inclusion and Executive Director of the Pre-Doctoral Fellowship Initiative for more than 4 years. Her work included the establishment of several foundational pipeline and community-building programs to advance graduate and PhD diversity efforts through internal and external partnerships. Through these and other efforts, Princeton saw a historic increase in the number of underrepresented minority graduate students applying to, and accepting offers for, Princeton degree programs. Her previous experiences include being Dean of Berkeley College at Yale University as well as several administrative positions within Princeton's broader academic community.
Keight Tucker Kennedy led this search with Tiffany Weber, Kelly McLaughlin, and Alexis Scott.