Excellence, Integrity + Impact
CDO/Diversity Leadership
We recruit equity, diversity, and inclusion leadership across all sectors, and conduct searches for founding diversity officers as well as for successors.
Our Experience
We have worked with many of our clients to recruit chief diversity officers across all sectors, though the majority of our equity, diversity, and inclusion (EDI) leadership searches are within higher education.
Some institutions launch chief diversity officer searches with the benefit of initial institution-wide conversations and buy-in, while others respond when a flashpoint necessitates a search. In every case, we seek to learn the genesis of the institution's aspirations, motivations, and goals because those elements influence a candidate's interest.
Our Relationships
Through many EDI leadership searches, we have developed trusted relationships and professional credibility that enable us to identify and attract candidates with the level of executive leadership, political finesse, diplomacy, intellectual creativity, and strategic vision required to be successful.
Experience + Dedication
Evidence of Impact
40
Years of Commitment to EDI
Isaacson, Miller was founded in 1982 with a clear and ambitious mission: to strengthen and diversify leadership in the civic sector.
90+
Searches for EDI Leadership
We have conducted 90+ searches for EDI leadership across the civic sector.
56%
Women Placements
In 2021, 56% of our placements identified as women.
47%
POC Placements
In 2021, 47% of our placements were people of color.
Outstanding Leaders
Results
The Wharton School, University of Pennsylvania
The Wharton School of the University of Pennsylvania is pleased to announce Renita Miller as its inaugural Chief Diversity, Equity & Inclusion Officer (CDO). Read more here.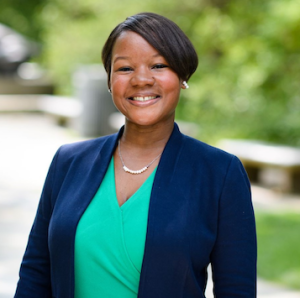 How to think differently
Insights
An IM Conversation with John Dozier + Tracie Jones, MIT
IM partner Keight Tucker Kennedy sits down with John Dozier, Institute Community and Equity Officer at MIT, and Tracie Jones, Assistant Dean for Diversity, Equity, and Inclusion in the School of Humanities, Arts, and Social Sciences at MIT.
The conversation discusses their individual journeys to working in the DEI space, their aspirations for their roles at MIT, and words of advice they have for others seeking transformational change in DEI.
Listen to the full conversation here.