Make a difference
Careers at Isaacson, Miller
Join Our Team! 
A Rewarding Career
Isaacson, Miller offers a collegial workplace that is upbeat and hard working. We promote from within and seek career minded individuals looking to make a positive impact in the civic sector.
Our Inclusive Culture
Supporting the civic sector by placing leaders into meaningful and impactful positions may be one of the reasons our employees first come to IM, but our engaged, collaborative employee culture is the primary reason they stay.
Investment in Our People
We foster teamwork, invest in our people, welcome new ideas, and build long-term, trusting relationships.
Flexible Location
With five office locations and many employees working fully remote, IMers are geographically spread throughout the US.
OUR PEOPLE
Meet Some of Our Team
Make a difference
IM Positions
Associate
Associates are talent recruiters, relationship builders, writers, and project managers. They support the project work of Partners who build client relationships, develop business, and ensure the successful and high-quality completion of each search. They may support numerous practice areas within the firm or be specialized in certain areas such as healthcare and STEM.
Search Coordinator
The Search Coordinator serves as the central point of contact for recruiters, clients, and candidates, and is responsible for all scheduling and logistical planning, information management and production of client deliverables, and maintaining rigorous personal organization and ownership of projects.
Research Specialist
Research Specialists support search teams with institutional research, candidate identification, and search-related due diligence. Our Research Specialists possess strong technical skills as well as intellectual curiosity about the areas in which our clients operate.
Reference Specialist
Reference Specialists conduct intensive and thorough interviews to capture a comprehensive perspective of each candidate. They must quickly learn the issues in a search and engage high-level executives in substantive and meaningful conversations about the accomplishments and leadership skills of candidates.
Central Services
Isaacson, Miller's Central Services departments support the mission of the firm and ensure that all employees are positioned for success. These functions include Finance + Operations, IT, People + Culture, and Marketing + Business Development.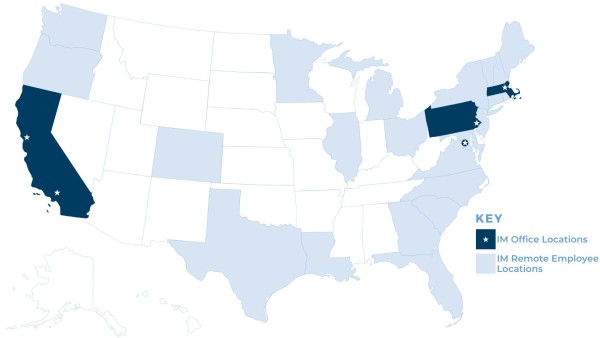 Who we are today and who we aspire to be.
Our core values are the ideals we share and continue to strive toward. They are the principles that drive our business forward and to which we hold ourselves accountable. They are who we are today and who we aspire to be. They guide how we serve our clients, how we recruit our teammates, how we interact day-to-day, and how we challenge ourselves and one another to improve.
We value equity, diversity, and inclusion.
We foster a diverse, fair, and welcoming workplace. We draw upon our individual perspectives, experiences, and knowledge to strengthen our collective understanding and achievement. We aspire to meet our own and our clients' equity, diversity, and inclusion goals.
We value excellence in our craft.
Craft is how we do what we do. We hold ourselves accountable to our high standards, learning from one another, from our clients, and from others we encounter in our work, always looking for ways to innovate.
We're intellectually curious.
We hunger to learn more. We challenge assumptions and take advantage of opportunities to learn from our clients, candidates, peers, and external sources.
We're generous colleagues.
We cooperate; we don't compete with each other. We work together to achieve outcomes that amplify our individual efforts. We celebrate our successes and work through challenges together. We collaborate and are respectful with one another and with our clients. We give of our knowledge, of our networks, and of the business we have generated to enhance the reputations and the success of our colleagues.
We seek opportunities to learn and grow.
As an employee-owned firm, we are all invested in the success of IM, and we all contribute to that success. We are committed to the personal and professional growth of every colleague, recognizing that this strengthens the firm as a whole and in turn is essential to the growth of our business. We intend to be a constantly improving and vigorous competitor in the marketplace.
We create social impact.
We serve the leadership needs of clients whose work advances the public good. By recruiting exceptional leaders for them, we help them fulfill their missions to create positive social change.
We're transparent.
Through clear and purposeful communication, we challenge ourselves to get better, and we speak and act with integrity. We're open and direct with clients, candidates, and one another even when it is difficult.
270+
Professionals
Our team of 270+ professionals serve mission driven organizations nationally and internationally.
73%
Women
73% of our staff identify as women.
2%
Non-binary or Transgender
2% of our staff identify as non-binary or transgender.
30%
POC
30% of our staff are people of color.