Excellence, Integrity + Impact
Social Justice + Advocacy
Insight, Diversity, Leadership
Our Experience
---
Empowering social justice and advocacy organizations is a fundamental focus of the firm's work. We believe deeply that civic institutions sustain a vital democracy.
Our Clients
We partner with advocacy organizations across numerous fields of interest, including community and economic development, social justice and human rights, racial equity, democracy and voting rights, health care, and conservation. We deeply appreciate the commitment social justice and advocacy organizations bring to addressing some of the world's most pressing challenges, and we have strong connections to a network of leaders who are at the forefront of advancing social change in our nation. Leadership is an essential element in effecting positive systemic change; we are prepared and motivated to find exceptional leaders who are prepared to meet the challenge.
Our Commitment
Our founders established Isaacson, Miller when civic institutions rarely used executive search firms. Since then, we have become one of the leading search firms serving this sector. The firm's track record in social justice and advocacy, as well as our foundational and lived commitment to equity, diversity, and inclusion, is part of what initially draws many to join Isaacson, Miller.
Experience + Dedication
Evidence of Impact
92%
Women Placements
In 2021, 92% of our practice's placements identified as women.
47%
POC Placements
In 2021, 47% of our practice's placements were people of color.
375+
Searches
Since our founding, we have conducted more than 375 searches for Social Justice + Advocacy organizations.
40
Years of Experience + Results
For 40 years, we have developed and tested our understanding of the characteristics that define strong, visionary, inclusive, and effective leaders required to guide our clients into the future.
Outstanding Leaders
Our Latest Results
How to Think Differently
Insights
The System Operates in All Our Names
In this episode of Searchcast, Isaacson, Miller sits down with Robin Steinberg, Founder & CEO of The Bail Project, to discuss the history and founding mission of The Bail Project, and how the COVID-19 pandemic has impacted the criminal legal system.
Listen to the full conversation here.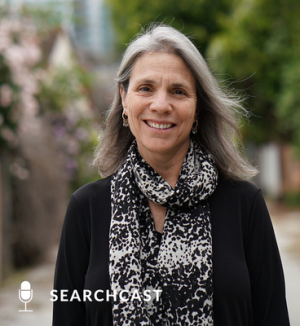 Lead the Future
Open Searches
Thank you all for a truly wonderful job helping us navigate a complicated search. We were delighted with the final four candidates, and we are thrilled with the choice we have made.
Miles Rapoport | IM Client
Board Chair | Everyday Democracy