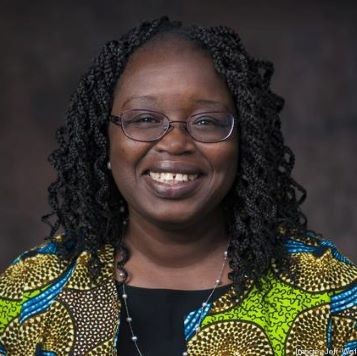 NAFSA: Association of International Educators
We are pleased to announce the appointment of Fanta Aw as the Executive Director and Chief Executive Officer for NAFSA: Association of International Educators. 

From a deep, diverse, and excellent pool, NAFSA has appointed Dr. Fanta Aw. Currently, Vice President for Undergraduate Enrollment, Campus Life, and Inclusive Excellence at American University, Dr. Aw brings leadership from a substantial career in international education and various leadership roles at American University that reflect NAFSA's knowledge communities. At American University, she has demonstrated her skills in forging collaboration across multiple internal and external entities. Her tenure included co-leading a major institutional initiative to reimagine the student experience, and she also developed and led the inclusive excellence strategy at American University.

An award-winning teacher, Aw served as the Hurst Senior Professorial Lecturer at American University's School of International Service, teaching courses on managing exchange programs; the theory and practice of international student advising; and globalization, migration, and the emergence of transnational education. Aw chaired the board of ETS TOEFL and sits on the Global Advisory Board of Times Higher Education. She is a frequent keynote speaker on international educational exchanges, diversity and inclusion in higher education, and U.S. immigration. 

Dr. Aw served as the president and chair of NAFSA's Board of Directors from 2013-2016, the longest tenure of any individual in that role in NAFSA's history. In 2018, she received the NAFSA International Education Award for Distinguished Service.

"After a robust search that yielded a very competitive pool of applicants, we are delighted to announce the selection of Fanta Aw as NAFSA's next chief executive," said LaNitra Berger, PhD, president, and chair of NAFSA's Board of Directors and a member of the board's search committee. "Fanta brings a dynamic track record of entrepreneurial leadership to this role, grounded in a broad background in higher education and complemented by deep experience in international education; diversity, equity, and inclusion; and strategic organizational management."

Aw's degrees were earned from American University, including a bachelor's degree in accounting, a master's degree in public administration, and a PhD in sociology focused on international education, social stratification, and transnational migration.

Sean Farrell led this search with Ivan Ceballos and Drew Chang.