Excellence, Integrity + Impact
Arts + Culture
Insight, Diversity, Leadership
Our Experience
---
Isaacson, Miller partners with arts and culture organizations whose missions celebrate creativity, innovation, education, public service, and audience engagement and share our commitment to diversity, equity, accessibility, and inclusion. Our engagement with arts and cultural organizations is broad and encompassing.
Our Reach
We support schools of arts and design, visual and performing arts organizations, museums, presenting organizations, botanical gardens, aquariums, zoos, and associations and funders that advance and support the arts.
Our Clients  
Our clients are deeply committed to serving their communities; their work fosters creative expression, discovery, activism, insight, and social change. They are challenged to fulfill complex and expanding missions with finite human, physical, and financial resources.  
Partnership
We support our clients in their searches for leaders who will meet these challenges by drawing on our deep networks, our understanding of the skills and qualities that are necessary to lead, and our commitment to a meticulous, collaborative, and inclusive process.
Experience + Dedication
Evidence of Impact
2X
AICAD Presidents of Color
Our practice has more than doubled the number of presidents of color across member schools of the Association of Independent Colleges of Art + Design.
56%
Women Placements
In 2021, 56% of our Arts + Culture practice's placements identified as women.
33%
POC Placements
In 2021, 33% of our Arts + Culture practice's placements were people of color.
40
Years of Experience + Results
For 40 years, we have developed and tested our understanding of the characteristics that define strong, visionary, inclusive, and effective leaders required to guide our clients into the future.
Outstanding Leaders
Our Latest Results
How to think differently
Insights
Keep Your Purpose at the Center
IM Partner Jackie Mildner and Ryan Leichenauer, Managing Associate, connect with Juliette Bianco, incoming director of the Weatherspoon Art Museum at the University of North Carolina at Greensboro. Listen to the full conversation here.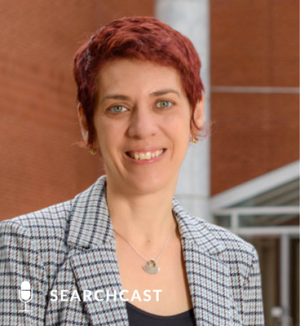 We were very happy with how thoughtful and helpful your colleagues were in the process. We're also delighted with the choice.
Zeynep Kezer | IM Client
Search Committee Member | Society of Architectural Historians
Lead the Future
Open Searches