Excellence, Integrity + Impact
PreK-12 Education + Education Improvement
Insight, Diversity, Leadership
Our Experience
---
Isaacson, Miller's PreK-12 Education + Education Improvement practice is well known for the breadth of our expertise and impact.
Our Clients
Our Isaacson, Miller consultants are proficient in and passionate about supporting the recruitment of leaders across the education sector, from early childhood settings to teacher preparation programs at schools and colleges of education. We have concentrated our work on the recruitment of leaders for innovative education and youth development non-profits of all sizes; national and regional education funders; education policy, research, and advocacy organizations; education service providers; and schools and school systems, including independent schools, charters, and traditional publics.
 
Our Approach
We approach each search with a commitment to collaboration and genuine partnership. Education and advocacy are central to Isaacson, Miller's civic mission, and our team is deeply committed to recruiting exceptional leaders who are dedicated, above all else, to advancing the compelling missions of our clients. We understand the importance of helping our clients hire the right leader to meet their organization's specific moment in time, and we invest time early in the search process to really learn the current operating context and culture of every client and to hear from the key stakeholders who are immersed in the day-to-day rhythms and work.
 
Our Commitment
In order to develop into society's future leaders, children must see elements of themselves in their own leaders right now. This further deepens our commitment to recruiting a diverse slate of candidates across the education spectrum. We also take seriously our commitment to ensuring an equitable candidate experience in every search.
Experience + Dedication
Evidence of Impact
64%
Women Placements
In 2021, 64% of our practice's placements identified as women.
68%
POC Placements
In 2021, 68% of our practice's placements were people of color.
450+
Searches
Since our founding, we have conducted more than 450 searches across PreK-12 Education + Education Improvement.
82%
C-Level Positions
82% of our PreK-12 Education + Education Improvement searches in the past five years were for C-level positions.
Outstanding Leaders
Our Latest Results
How to Think Differently
Insights
How Do Our Resources Align with Our Values?
Dr. Ginia Loo, PhD, Director of Analytics and Planning at Punahou School, connects with Berkley Burke, IM Managing Associate, to discuss her transition from the world of public health to a school setting, how analytics can further goals of access and equity, and her journey back to a school that was transformative in her own life.
Listen to the full conversation here.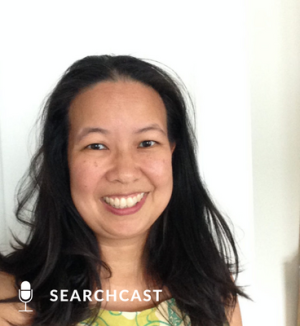 The team at Isaacson, Miller lived up to the company's core values, particularly 'we're generous colleagues' and 'we value excellence in our craft.'
Mary Jane Stevenson | IM Client
Market President | City Year, Inc.
Over my career, I have had the opportunity to work with many search firms, and Isaacson, Miller stands out for its support of candidates. You strike a very nice balance between stewarding both your candidates and clients, and I felt well supported throughout the process.
Stephanie Meeks | IM Client + Candidate
CEO | Student Conservation Association
Our hire is doing exceptionally well, and we have gotten great feedback from all stakeholders. He is engaging and insightful and has brought a fresh new perspective to our school…It is clear that he was prepared for this next step in his career. You undoubtedly brought us the right candidate, and he is the right choice for our school community.
Dawn Chism | IM Client
Trustee | Edmund Burke School
Lead the Future
Open Searches