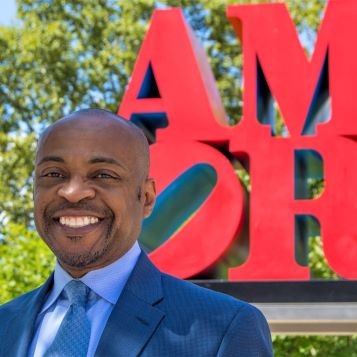 North Carolina Justice Center
We are pleased to announce that the North Carolina Justice Center has named Reginald T. Shuford as its next Executive Director. Since 2011, Shuford has been the Executive Director of the ACLU of Pennsylvania. Shuford previously served as senior staff council in the national ACLU's racial justice program.

"With more than 25 years of work in social justice advocacy, Shuford has the experience, vision, and commitment to service necessary to be an excellent leader of the NC Justice Center's important efforts toward economic security and equity," said the Honorable Patricia Timmons-Goodson, Co-Chair of the NC Justice Center's Board of Directors.

Under Shuford's leadership, the ACLU of Pennsylvania doubled its membership; more than doubled the size of its staff, with an emphasis on diversity and inclusion; and increased its annual budget from under $2 million to $6.6 million. Shuford is from Wilmington, NC, and is a graduate of UNC-Chapel Hill School of Law.

"Since I left North Carolina in 1995, I have been privileged to do work at the national and state level advancing racial and social justice, including helping to pioneer racial profiling litigation, representing men assumed to be Arab or Muslim and denied passage on airlines in the aftermath of the 9/11 attacks, defeating voter ID legislation, and securing marriage equality in Pennsylvania well before it became the law of the land," said Shuford. "In the past few years, especially, I have felt compelled to return home to help fight for the full inclusion, equal opportunity, and first-class citizenship of all North Carolinians. I am honored to be joining the NC Justice Center, one of the state's preeminent advocacy organizations, to do the vital work necessary to make that vision a reality."

Ernest Brooks and Tim McFeely led this search with Janette Martinez and Maya Menon.