Excellence, Integrity + Impact
Our Commitment to Equity, Diversity + Inclusion
Isaacson, Miller was founded in 1982 with a clear and ambitious mission: to strengthen and diversify leadership in the civic sector. While issues of racial inequity and social justice have reanimated a powerful and important national conversation in recent years, the firm's commitment to equity, diversity, and inclusion has been fundamental to our identity and culture since our founding, and it continues today as the bedrock of our values and culture.
At Isaacson, Miller, we believe that the work we do for our clients, the inclusive culture we foster for our colleagues, and the impact we create in the civic sector will all contribute to building a more just and equitable world. Our definitions of equity, diversity, and inclusion inform our approach internally and with clients and candidates.
Equity
The commitment to provide every person access to the opportunities, mentorship, and tools needed to succeed. Distinct from equality, equity is a process of understanding and responding to individual lived experiences. It calls us to engage with the issues of privilege and the structural, historical, and political marginalization that create unequal starting points, and just as inequity is institutionalized, equity must be institutionalized as well.
Diversity 
The representation of the various identities and experiences that make up society. It describes a collective or a group and only exists in relationship to others. While this list is not meant to be exhaustive, we recognize the identities that extend from race, ethnicity, nationality, gender identity and expression, sexual orientation, age, dis/ability, socioeconomic background, veteran status, religious affiliation, and their various intersections. We name these because we acknowledge the ways in which they have been used to discriminate against individuals in our communities. Diversity is not fulfilling a quota or checking a box; it is an outcome of bringing forward the full array of identities in our multicultural society.
Inclusion
The practice of fostering space for empowered participation and collective ownership. It is not a natural consequence of diversity. Inclusion calls for informed and thoughtful connection with the collective and invites us to engage empathetically with our colleagues. An inclusive community strives to build a culture that is a mosaic of all its members and is not dominated by a majority. Every voice adds value, and we seek to create balance in the face of power differences while maintaining that no single individual can or should be called upon to represent an entire community. Inclusive spaces sustain actionable allyship, openness, and compassion towards others, and are created with intention.
We are serious about this critical work. We are dedicated to listening and learning, offering a safe and supportive environment for our employees, and assisting organizations to build diverse leadership teams and ensure inclusive workplaces.
We know that bringing together diverse voices enhances our collective creativity, expands our horizons, deepens our human knowledge and understanding, and challenges us as individuals to grow and develop in new ways. Engaging meaningfully in the work of equity, diversity, and inclusion is essential for contemporary organizational leadership, and foundational to building a just and equitable society for all.
Experience + Dedication
Evidence of Impact
76%
Women, POC Placements
76% of our placements in 2021 identified as women or people of color.
73%
Women Staff
73% of our staff identify as women.
2%
Non-Binary or Transgender Staff
2% of our staff identify as non-binary or transgender.
30%
POC Staff
30% of our staff are people of color.
Our Internal EDI Leadership
IM's nine-member Equity, Diversity, and Inclusion Committee leads the firm's ongoing efforts to build and maintain an inclusive and diverse environment where differences of opinion, beliefs, and values  are sought, listened to, respected, and valued. The committee's mission is to help empower the IM community to promote equity and  inclusion  by  creating  a welcoming  and  accepting  culture  in  order  to  attract, develop,  engage,  and retain  exceptional  service-minded  individuals  who  mirror  the  diversity  in our communities.
Employee Resource Groups offer community, support, and engagement for colleagues with similar identities and experiences. These groups create space for individuals to come together, celebrate their similarities and differences, educate others on issues, bolster excitement surrounding their interests, and aim to raise awareness of issues facing people of a specific demographic. They serve as internal communities, providing personal connections and affiliation for their members and with the firm.
We prioritize creating diverse candidate pipelines in every search. Here's how.
Establish a Shared Commitment
From the outset, we discuss the importance of diversity and an equitable process with the search committee and key decision makers. We learn about their organizational definition of equity and help them strategize on how to infuse inclusive practices into the search process. We participate in or can help to facilitate anti-bias training.
Be Intentional
We are proactive in our efforts to build robust candidate pools. We develop a networking strategy that prioritizes reaching out to diverse and historically underrepresented networks. We discuss the client organization's EDI commitment and goals with candidates and initiate these conversations with our clients. To bolster and expand our knowledge, we tap into field-specific affinity and mentoring groups to help us further learn the field and share the opportunity.
Ask the Right Questions
We believe that understanding what a candidate has done in their career—a person's demonstrated leadership and accomplishments—matters much more than where they earned their degree or what titles they previously held.
Speak Up
When we observe or sense biases at play in a committee's deliberations, we name them. We believe that a group's discussions are richer when every committee member's voice is heard. We expect discussions about candidates to focus on their professional experience and skills—and not on more ambiguous constructs like "cultural fit."
Take Time to Reflect and Learn
For us, this mission-critical work exists without a finish line. After every search, we take stock of our efforts. What were the bright spots? Where did we fall short? Where must we focus our continued learning? We bring these lessons to our next search and then the next one after that. We hold ourselves accountable to our commitment, and we challenge the assumptions that we – and others – hold about our candidates, clients, colleagues, and society writ large.
How to Think Differently
Insights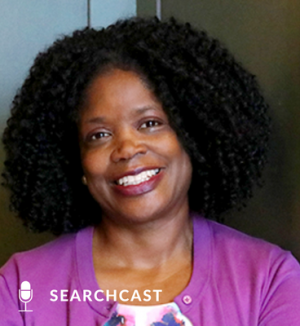 IM partner Keight Tucker Kennedy sits down with John Dozier, Institute Community and Equity Officer, and Tracie Jones, Assistant Dean for DEI at MIT.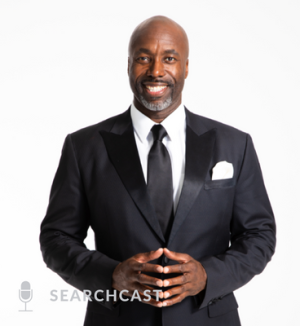 IM Partner Jackie Mildner sits down with Marcus Allen, CEO of Big Brothers Big Sisters (BBBS) Independence Region.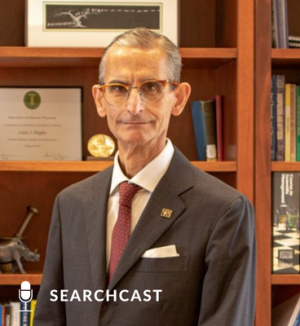 Nicholas Strand, PhD, Senior Associate in IM's Healthcare, Academic Medicine + Health Sciences practice sits down with Dr. Lou Muglia, president of the Burroughs Wellcome Fund.